This story is part of Select's New & Notable column, where we highlight our favorite product launches, major sales, what we're buying and some of our latest recommendations and advice.
---
This week, we've got what one popular mattress company calls its first-ever cooling mattress, an advanced smart scale, a new vacuum-insulated growler and an especially protective bandana we think you'll want to know about.
New this week
Allswell launched The Allswell Cool cooling mattress, which uses a layer of copper foam near its top to absorb excess body heat, Allswell says — a quilted gel cooling fabric that works in conjunction with the copper foam to draw heat from the body.

Wyze has debuted Scale X, which has new Baby, Pet, Luggage and Pregnancy Modes that Wyze says will easily weigh you and your baby, you and your pet, your luggage and so on. Additionally, the Scale X tracks up to 13 body metrics, including updated heart rate monitoring capabilities as well as a longer battery life (up to 22 months, the brand says).

Snow Peak launched the Shimo Growler, which is a stainless steel, vacuum-insulated pitcher that keeps your drinks cold (or hot). It comes with a wide mouth that should make it pretty simple to clean and it has a rubber bottom so the growler isn't slipping all over the place.

Nomadix introduced the UPF 50+ Bandana Towel for absorbing sweat — useful during a quick midday yoga session or your next outdoor excursion. The Bandana Towel is made from post-consumer recycled material and Nomadix says it's quick drying and durable, as well as resistant to sand, dog hair and odor.
On sale this week
Here are some of our favorite ongoing sales from brands and retailers we think you should know about.
Sur La Table is offering 50% off select cookware while supplies last

The Company Store is offering 30% off during its Summer Sale through June 26

BioBidet is offering 25% off during the Prodigy Savings Event while supplies last

W&P Designs is offering 20% off through June 12

Macy's is offering $100 off select Fitbit products through June 19
Shopping news: virtual shoe fitting and buyer protection programs
What we bought this week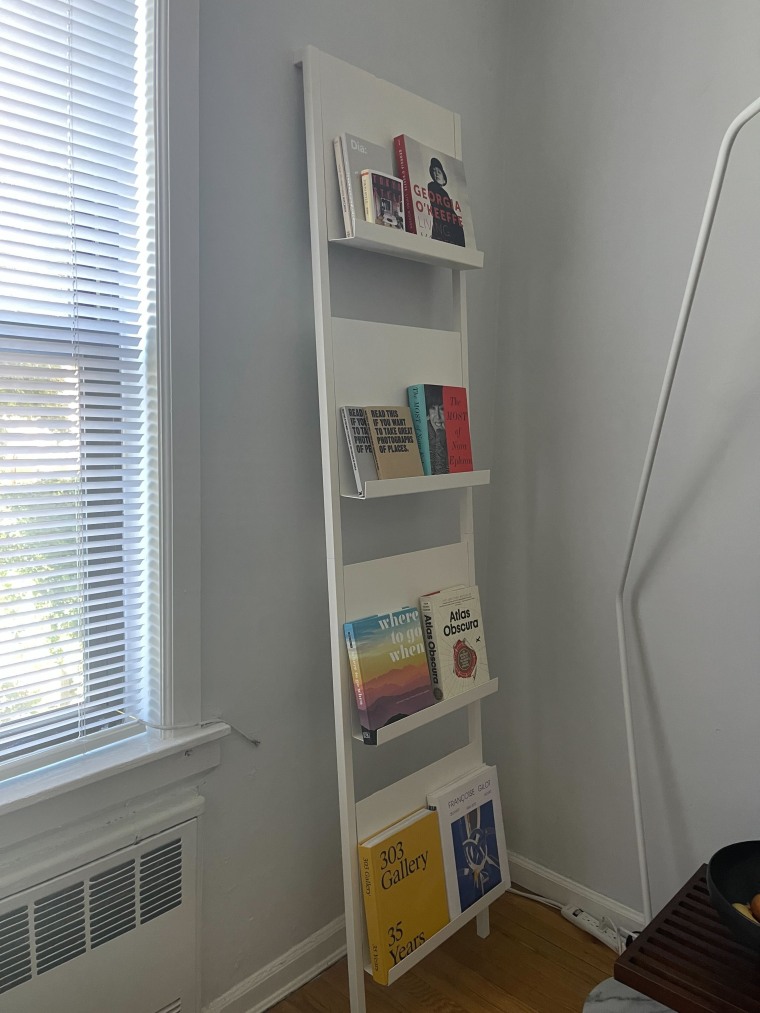 I've chosen to renew the lease for my current studio apartment for another year. That's good. I like my apartment — it's a little small but it houses me just fine. That said, extending my lease inspired me to redesign. My first creative decision was to move the coffee table books from my coffee table to a wall rack. Pottery Barn was having a sale on its Temple Street Display Bookcase — in fact, it still is, you should check it out — and it was and is perfect for my space. Slim, crafted from steel and standing on anti-slip pads, the bookcase can house around eight or more books to display for when I have friends and family over. — Justin Krajeski, associate editor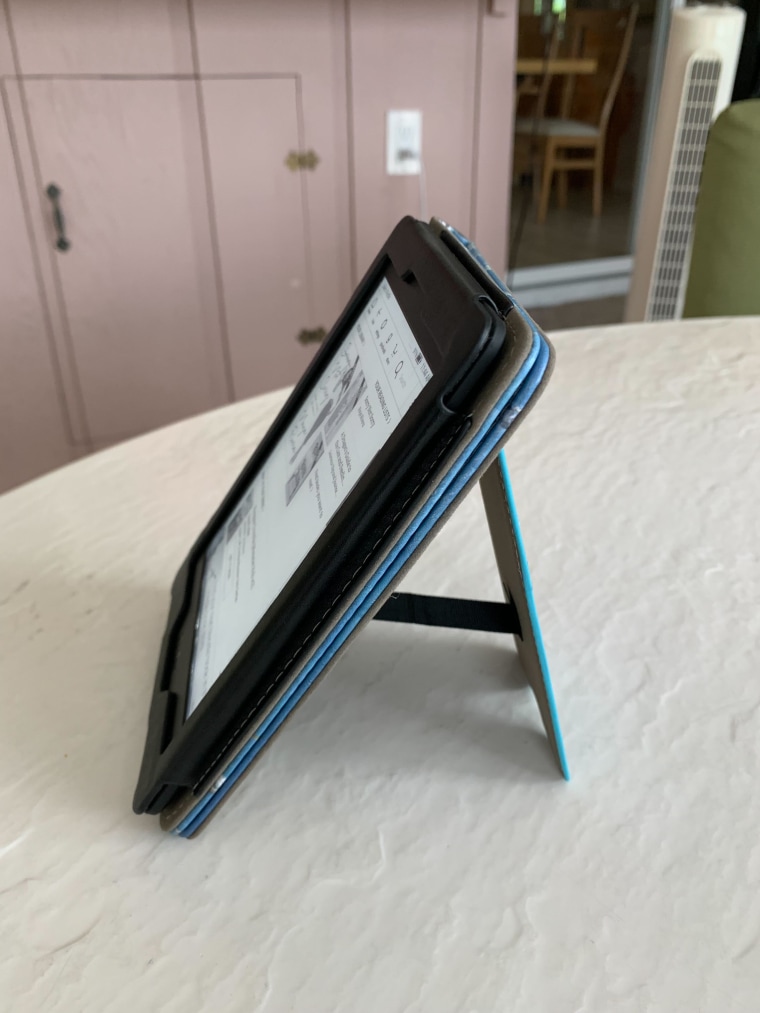 After three years of having the same case for my Kindle Paperwhite, I decided to upgrade to the Fintie Stand Case, which features a beautiful pattern inspired by van Gogh's Almond Blossom painting. The case — which fits the 10th Generation Kindle and prior generations — is made from soft synthetic leather. A built-in stand lets me read hands-free. And a built-in card slot can act as a wallet while I'm on the go. The case also equips a hand strap when it's folded back that lets me get a better grip. — Mili Godio, associate reporter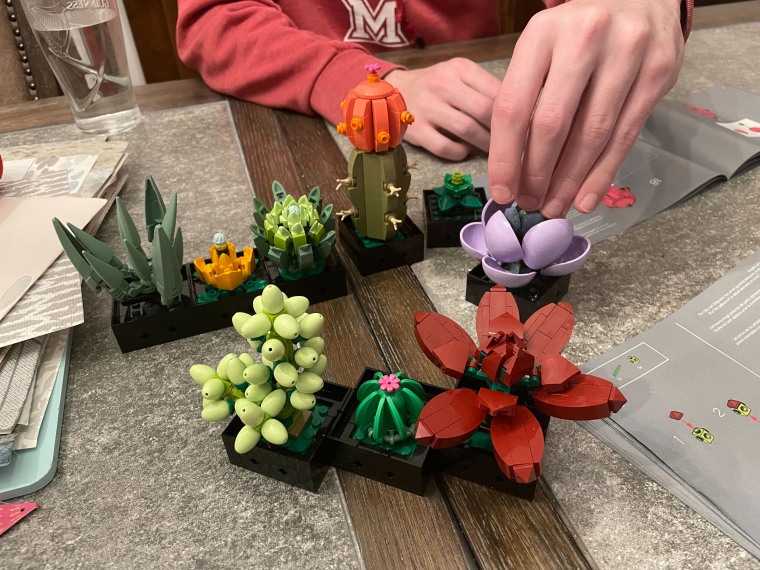 My family and I are always looking for new crafts and games to experience together, and our most recent purchase was the Lego Succulents Plant Decor Building Kit. It comes with pieces to build nine different plants that you can snap together once they're constructed to form a little garden. I'd never built an advanced Lego structure before so I was quite intimidated by doing this. But I was surprised by how easy it was to follow the detailed directions and create the different plants. Lego's succulent kit would make a great gift for those who like to do hands-on activities, too. — Zoe Malin, editorial intern
What we've recommended this week
Apple redesigned the MacBook Air and MacBrook Pro and equipped them with an M2 chip. They'll be available this July. Apple also announced its latest operating systems iOS 16 and WatchOS9 will be released this fall.

To recommend multiplayer Nintendo Switch games, we tapped editors of gaming sites, their recs spanning from classic Nintendo games to lesser-known indie titles.

To recommend facial steamers for your at-home skincare routine, we spoke to dermatologists about the benefits of steaming your face, how to do it properly and which steamers are worth adding to your shopping cart.

To recommend tinted moisturizers, we had conversations with dermatologists and makeup artists who told us how to shop for them and which to consider.

For Pride month, we highlighted some great books by LGBTQ+ authors and great kids and young adult books by LGBTQ+ authors based on Goodreads data, including each book's average rating and how many people reviewed it.

For Father's Day, we covered a variety of gifts — from those you can buy on Amazon, to those that are affordable to those that have been approved by dads themselves.
Catch up on Select's in-depth coverage of personal finance, tech and tools, wellness and more, and follow us on Facebook, Instagram and Twitter to stay up to date.

link