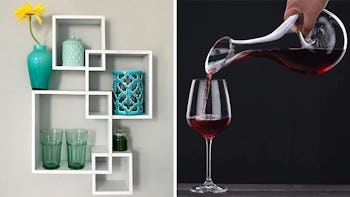 Shopping
Luxurious finds at bargain-basement costs.
We may receive a portion of sales if you purchase a product through a link in this article.
Having a home that looks like it could hold its own in a magazine photo shoot may be a lofty ambition — especially if you're not willing to drop a lot of money on the effort. When it comes to making a living space shine for less cash, it pays to focus on the small upgrades and tools. The goal is to find items that reflect your style and of course, work well. It's icing on the cake if they look luxe while having bargain prices. A whole collection of such items can be found right here.
Because there is all that travel, fine bourbon, and new tech to pay for still, right? To save your wallet, I did the hunting and comparing. And, of all the cheap things for your home on Amazon, these look the most expensive.
link